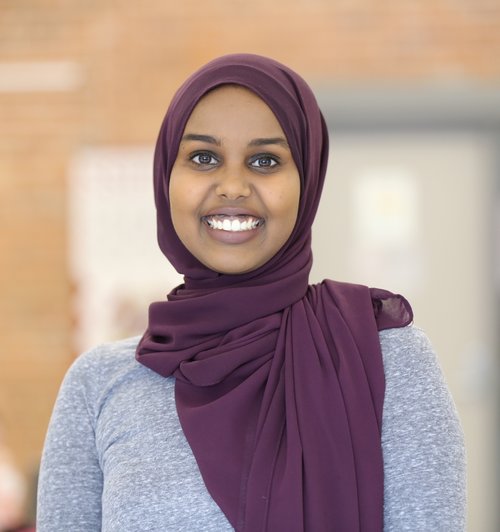 Founding Advisor | Progress Toronto
Hamdi Jimale
Hamdi Jimale is an Advisor of Progress Toronto. As the Director of Internal Affairs with the Toronto Youth Cabinet, Hamdi works towards an equitable Toronto. In this capacity, Hamdi sees the power of advocacy at Toronto City Hall and the need to create spaces to meaningfully participate in civic affairs and policy development.

Hamdi is a Masters of Public Policy Candidate at the University of Toronto. As former President of the University of Ontario Institute of Technology (UOIT) student society, Hamdi successfully executed issue-based campaigns and ensured stable funding for student services during times of cuts. She is a former fellow with the City of Toronto's Muslim Youth Fellowship, and worked for a Toronto City Councillor.

Hamdi is a volunteer with the Canadian Red Cross as a Disaster Management Supervisor and a Young Director with Girls20. In 2018, Hamdi was the recipient of the UOIT President's Award of Excellence in Student Leadership, the UOIT Human Rights Award, and Social Planning Toronto's Frances Lankin Inspiring Leadership Award.